I LOVED planning our first trip to Australia back in 2008. I used to spend hours reading my Australia travel guide books with a notepad. We actually organised our backpacking trip because we had an inkling that we might want to move to Australia or New Zealand so our plan was to explore both and to see if anywhere felt like it could be our future home.
There are lots of people in my Move to Australia Facebook group who are doing similar things at the moment. Some are planning a recce trip to Australia to work out whether a permanent move to Australia is right for them. Others have applied for their Australian visa already and want to come to Australia to decide which city in Australia is right for them, or they're coming to Australia to validate their visa and begin looking for jobs and checking out Australia destinations and suburbs. Whatever the reason for your Australia holiday – be it the trip of a lifetime to Australia or a holiday with the intention of moving to Australia – this post will help you plan your holiday to Australia.
This post contains affiliate links which means the site earns a commission at no extra cost to you if you purchase through some of these links. Our full disclosure is available in the footer. 
Visit Australia: How to plan a trip to Australia
Australia travel guide books
First things first: You can follow all of the websites and Instagram accounts, but nothing helps you plan your trip to Australia quite like a good Australia guide book. I still buy Rough Guides and Lonely Planet guide books – I love nothing more than a dog-eared travel guide book with highlighted sections, folded pages and underlined sections.
A solid Australia guide book helps you work out where you want to go in the country, gives you a map of states so you can see how close/far away things are and also covers a whole host of extra info like time zones, what events to look out for and all kinds of cultural information.
>> Shop for Australia guide books on Amazon UK
>> Shop for Australia guide books on Amazon US
>> Shop for Australia guide books on Amazon Australia
Australia trip planner: Where to go in Australia?
Deciding where to go on your trip to Australia is a tricky one as Australia is so vast and there are so many places to visit in Australia. Where you visit in Australia also depends on your goals for your trip to Australia.
For instance…
Are you planning a recce to see if you might want to move to Australia?
If you're travelling around Australia to do research to see whether you might want to move here, make sure you spend your time and money wisely. Narrow down the cities you want to explore and try not to cram too much into your schedule. From my experience since starting this blog and my Facebook community, most people coming on a recce trip to Australia come for three or four weeks and they tend to visit two or three cities (but there are no hard and fast rules)! Generally, it is easier to fly between cities as there is quite a distance between them and, if time is short, you will want to maximise your time checking out potential places you might want to live.
If you're coming on a recce trip to Australia, try to narrow down the Australia destinations you want to visit so you can be really focused. If you haven't thought about where you might like to live yet, think about the weather, house prices, jobs, lifestyle, beaches, day trip options, arts and culture and transport. All cities offer something different.
Plan your Australia trip carefully before you work out how to fly to Australia. Once you know where you want to visit, you can begin thinking about where you want to fly into and out of and what internal flights you might need. For instance, you may be able to fly into Sydney and fly back out of Brisbane without it costing you any more.
If you have time to explore and you want to see if the Australian lifestyle is for you, then an Australia road trip could be the answer. You can hire a car or motorhome and drive between cities (you can usually pick up in one location and drop off in another). This is how we explored Australia when we did our Australia tour. Personally, I love travelling by motorhome and think it's a great way to explore on your own terms but to do it, you need to have enough time.
Thinking of hiring a motorhome? Get a quote from Motorhome Republic below…
Are you planning to find the best places to visit in Australia for an epic Australia holiday of a lifetime?
Maybe you aren't visiting to see if you want to live in Australia – you're just planning a trip to Australia to see all of the best Australia destinations! There are some very cool places to visit in Australia and narrowing these down will come down to what you want to spend your time in Australia doing. Do you want to visit the best beaches in Australia? Explore Australia's best cities? See some of Australia's famous landmarks? Check out some of Australia's national parks?
The first question to ask yourself is this: Do you want to be mainly based in a static location like one of the major cities and explore locally from there?  A city like Sydney is great for this as there is so much to do within a few hours of the city.
Or are you looking to take an Australia road trip to explore a lot of destinations? Australia offers some of the world's best road trips and it's an incredible way to see the country driving from one point to another.
>> Get a quote for a hire car here from Drive Away <<
Where to go in Australia is totally up to you and it will depend on what you want to see, your budget and how much time you have to spare. Remember: 2 weeks in Australia will go quickly if you spend time travelling between destinations. If you are short on time, consider flying between your destinations to cut down on the travel time. If you want to see everything, you're going to need to consider breaking it up into a few trips – you could come to Australia for three weeks every couple of years to do a different section of the country.
The key is, don't try to see and do too much in a short a time. Your Australia trip will end up feeling rushed and it won't be enjoyable. Travelling around Australia should be fun – it's about taking your time to explore, to meet the people, to see the landmarks and take the Australia tours that you'll remember forever. Less is more when planning your Australia tour!
Best places to visit in Australia
There are some incredible landmarks and destinations to visit in Australia – it's impossible to say which are the best places to go in Australia. The Great Barrier Reef, the Ningaloo Reef, the Great Ocean Road, Uluru, Whitehaven Beach, Brisbane's South Bank, Sydney Opera House, Perth's King's Park, there are wine regions and national parks, bustling shopping destinations, museums, art galleries, canyons, creeks and so much more…Australia is vast and there is something for everyone here. If you're taking a road trip, Australia is perfect as it means you can fit in so many places to go. Australia is a destination for you to create your ultimate holiday of a lifetime.
You don't need to see all of it in just one trip! Brainstorm the things you know you want to see and group them together into areas so you can see if an obvious destination in Australia jumps out to you for your Australia itinerary.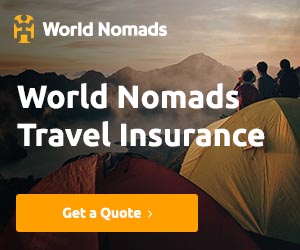 Australia travel tips: Plan your budget in Australia
Your travel budget in Australia will depend on what type of travel you plan on doing. You can stay in hostels in Australia cheaply (from $15 – $30 a night approx. for shared facilities). Basic private rooms or cheap hotels in Australia booked through booking.com can come in from about $110 a night for two people per night depending on where you're staying. You get what you pay for though, and while I used to get swayed on cheap accommodation prices in Australia, I now look to spend a bit more when we travel to get a higher quality of accommodation. Expect to pay more for rooms that accommodate more guests like family rooms or apartments with two or three bedrooms.
>> Check out accommodation on booking.com here
Eating out in Australia can be good value or expensive, depending on where you go! You can grab a Dominos pizza for as little as $5 (these are smaller than UK pizzas but still a great price!). A meal in a cafe or bar is likely to set you back $12 – 25. A take away burrito and drink is around $13. A loaf of bread is around $1 – 4 depending on whether you go for supermarket cheap brands or more expensive brands.
How much money do you need to travel in Australia? People say it is possible to travel on $50 a day in Australia and while you don't need a lot of money for food in Australia (if you buy your food from Woolworths, Coles or Aldi you can live quite frugally), you would miss out on tours and attractions if your budget was that tight. It all comes down to the sort of travel you want to do. For me, taking tours in Australia is a big part of the travel experience. Most of my memories of travelling in Australia are of the tours we took and the attractions we visited – to Lady Musgrave Island, to the Barrier Reef, to Fraser Island, to Currumbin Wildlife Sanctuary…these were also the things we did that meant our budget quickly went way above $50 a day!
You are likely to find that you spend the bulk of your Australia travel budget on transport, tours and attraction tickets so if you have more money in your budget, you'll be able to have more experiences. Try your best to shop around for discounted tickets and tours to make your money go as far as possible. Also, booking things online in advance can save money on door prices too.
>> Shop for discounted attractions, tours and transport on Experience Oz 
Travel insurance for your Australia trip

Travel insurance for your Australia trip is essential. If you're visiting Australia from a country with a reciprocal agreement, you still need to be covered by travel insurance! What would happen if you got injured in transit while changing planes? What if you were in a serious accident in Australia and needed to be flown home? What if all of your luggage was stolen? There are so many things that could happen, so you need a simple and flexible travel insurance policy to cover your Australia trip.
I use World Nomads for all of my trips (I researched options heavily before my last international holiday and this was by far the cheapest and best suited to my needs). It works for individuals or families and has been designed by travellers for travellers like you. World Nomads provides 24/7 emergency assistance, it covers you for trip cancellation, emergency medical expenses, emergency medical transport and it also protects your gear. There are two levels of plans – a standard plan or an explorer plan.
>> Get a travel insurance quote for your Australia trip here
Or fill out this form for a quote >>
Book your Australia travel visa
It's usually quick and easy to organise your visa online for your Australia holiday. Visit the Home Affairs website to get started with your Australia travel visa. This site will walk you through your options. There are visas for staying less than three months on holiday, or options for staying for six or 12 months. Please make sure you apply for the visas on the official government site – there are sites out there trying to sell you visas for travel to Australia so make sure you are obtaining your visa from the right place.
>> Get your Australian visa here.
Plan your airport transfers at either end
When you arrive in Australia, you'll be exhausted from the long flight. It's a good idea to pre-book an airport pickup through a company like Experience Oz or  SunTransfers even if you are hiring a car or motorhome. This means you don't need to worry about waiting in line at a taxi rank when you land after a long and tiring flight to Australia and you can get to your hotel to relax and catch up on some sleep before you need to drive. Sun Transfers and Experience Oz offer airport transfers to your hotel or Air BnB taking some stress out of the journey at either end of your holiday.
>> Book your airport pick up here with Sun Transfers
>> Check out transport options with Experience Oz for your destination
When is the best time to visit Australia?
If you're wondering when is the best time to go to Australia, it depends what kind of things you plan on doing, where you're travelling in Australia and what weather you enjoy!  Personally, I love it in Australia from September – April when the weather is hot and sunny. It's also more volatile during that time though with more storms. The weather cools down from May – August.
Further north it can get sticky and humid in peak summer (January and February) which isn't always fun, and in the south if can get freezing cold in winter (June/July/August)! If you're coming to ski, then cold is good but if you want the beach and outdoor pools then summertime is when you want to come.
Think about what it is you want to do and where you will be going in Australia as a starting point. If you want to explore the cities rather than enjoy the sun, then spring, winter or autumn might be perfect for you. If you're taking a motorhome road trip, you might want to avoid winter as nights can be cold. The best time to travel to Australia depends on so many things!
>> Read this post about the weather in Australia here to find out about essential weather resources
>> Check out this post about being ready for a bushfire emergency
Also consider the school holidays in Australia. Australia's school holidays will be at different times to your school holidays, and also even different states have different holiday dates (and different public holiday dates too). Google: 'School holidays Queensland/Victoria' etc. to find out the dates for the state schools in that state.
In planning your trip to Australia, you also need to be aware that Australia has different time zones! It can often catch tourists out, especially when you're driving on an Australia road trip. You can easily miss driving across a state line, and suddenly you can find yourself an hour ahead of where you were one minute earlier! So make sure you check out what time is it in Australia in the state you're in and the state you are travelling into – it caught us out when we were driving between New South Wales and Queensland (half the year these states are on different time zones as Queensland doesn't observe daylight saving). It's especially important if you're staying around the state line and doing tours or visiting attractions across in the other state!
Should you plan a stopover on your way to Australia?
I often get asked by people who are planning a trip to Australia whether they should organise a stopover on the way to Australia. Especially if you're travelling with little ones, a long flight to Australia can be really daunting. Read this post about how to travel long haul with kids.
I don't think there is a right or wrong answer. If you're short on time and/or budget, then stopping over for a few days can cut your Australia trip shorter and leave you with less money to spend on the things you want to do. But if time and budget don't matter, then stopping over somewhere can be a great travel experience and give you all a break from the plane.
If a stopover is a luxury you can't afford, consider investing in an inflatable foot pillow so your kids can sleep in transit. Read about your options for foot pillows in this post.
If you've decided to have a layover, booking.com is my recommended site for checking out hotel prices around the world >> Shop for stopover hotels here
If you want to plan in some activities in your stopover location, Klook is a great place to search for them >>

How will you get around in Australia?
Public transport isn't as comprehensive as it is in the UK where I come from. If you plan on travelling between cities you have a few options: hire a car, hire a campervan or motorhome, get a bus (like Greyhound or a bus that serves the route you want to travel like the Byron Bay to Brisbane bus services) or fly. Trains can work for some journeys, but it depends on where you are and where you're heading. You've also got options of taxis and Uber to go shorter distances.
Which mode of transport in Australia is best for you will depend on the type of trip you're doing.
Choosing between hiring a car and hiring a motorhome is just a matter of preference. When you have a motorhome, you have the option to free camp but you're much more likely to stay in campsites (this means you have hook ups to use the air conditioning for most of the year or the heater in winter!) and it means the cost of the motorhome hire + the cost of your pitch doesn't really save you any money compared with the cost of a hire car and cheap motels or basic cabins at campsites.
Think about the bigger picture – for us, we chose a motorhome as we only wanted to unpack once and we wanted to be able to go where we wanted when we wanted. Often, we'd rock up to incredible beaches early and then cook breakfast. It meant we could enjoy the beach and then go back to our motorhome for coffee or lunch. The downside of travelling by motorhome is that it's big and bulky and you need to drive it to places for your days out (which means securing all of your things every time). That said, Australia is so set up for travelling with a caravan or motorhome – we didn't once struggle for parking whe we were travelling – attractions tend to have a section for motorhomes.
A car is really convenient as you can just hop in and go and it means you can organise accommodation as you go. Fuel is cheaper in a car too.
Both have pros and cons when travelling in Australia and it depends on what type of travel experience you're searching for.
>> Get a quote for a hire car in Australia from Drive Away
>> Get a quote for a motorhome in Australia from Motorhome Republic
Travel with children
If you're travelling with young children, you need to be aware of car seat safety rules in Australia as they are strict and car seats from other countries aren't often compatible with the safety requirements here. >>  Read this post for more information.
Hire for Baby offers a range of items for holiday hire such as car seats, buggies and sleep solutions. These can be collected from the airport or they can be waiting for you at your hotel. >> Check out Hire for Baby for more information. 
It is a really good idea to hire from a specialist like this as if you hire car seats from most car hire firms, they will expect you to install the seat yourself and sometimes the standards (and cleanliness of the seats) can be questionable.
>> Look at products on Hire for Baby
Plan accommodation for your Australia trip
Accommodation is easy to book online in Australia (unless it is a public holiday, in which case try to book early) Booking.com is really easy to use and you can check out availability and make instant bookings of hostels, hotels and apartments.
>> Check out accommodation on Booking.com here
If you plan on staying somewhere for a few days or weeks, Air BnB is a brilliant option. If you're travelling with your family, it also means you'll have more space and a kitchen so you can cook. You might have a washing machine too which is handy for keeping on top of your laundry.
>> You can get $76 AUD off your first trip with Air BnB if you open an account by clicking through this link. 
Do you need any special vaccinations to travel to Australia and are there any health issues to be aware of?
Australia is a safe country. Check with your GP to see if your vaccinations are all up to date and if there are any they recommend you get updated. Also, consider if you're taking a stopover somewhere as you may need other vaccinations for that destination.
The sun in Australia is fierce, so you need to be prepared to wear a high quality sunscreen and hats when you're outside. I recommend wearing reef-safe zinc sunscreen and rash vests when you're at the beach/in the pool. Read this post for more information
Mosquitoes can be prevalent in Australia at certain times. Cover up at night if you're outside, and consider wearing mosquito bands as a repellent. There are a range of natural and chemical repellent options to choose from.
>> Shop for mosquito bands on Amazon UK
>> Shop for mosquito bands on Amazon US
>> Shop for mosquito bands on Amazon Australia
Travelling Australia: Where to start
It can be tricky when you start to plan a trip to Australia. I get lots of messages from people who are trying to work out where to visit in Australia. Places to visit here are so varied and also they're so far apart! I haven't been around the entire country yet – one day I dream of doing a big lap one day and seeing ALL OF IT!
My main advice is to just make a start planning your trip to Australia – think about what you want from the trip, how long you have available to visit Australia and what your budget is and take it from there to work out how much you can realistically fit into your Australia itinerary. Even a three-week trip can be packed with life-changing experiences if you take in the top places to visit in Australia.
I hope you found this article about planning a trip around Australia helpful. Safe travels!